Hi,
I like the morph operation as it does smooth movement between stepover. But I miss the option to mill-morph from out to in.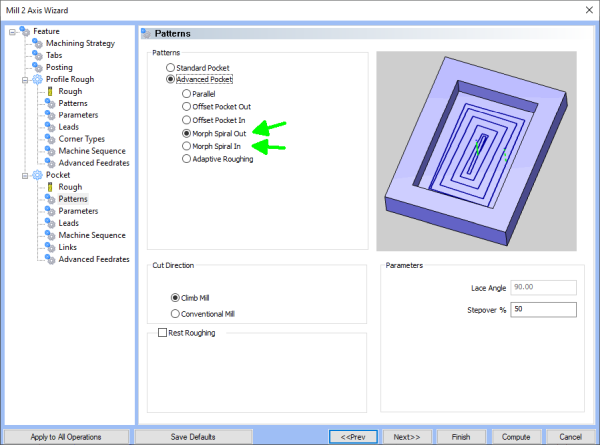 If this gets introduced, please also make an option to do the wall cut:
And if wall cut is set to first or last, give the possibility with lead-in and lead-out (like in Profile Roughing).
What are you thinking about this?
Bye, Harald