Hi there,
1:
we all have often to work on same Geometry/Boundary data in different features/operations. It would be marvelous to have an option to Copy/Paste Geometries and Boundaries between features/operations. Currently, there are too many Déjavu clicks to do. Also if geometry data changes during fine tuning this becomes a tedious task.
2:
I also would love to have a button in "Feature Geometry Picking" deleting all Unknown/Delete geometries at once: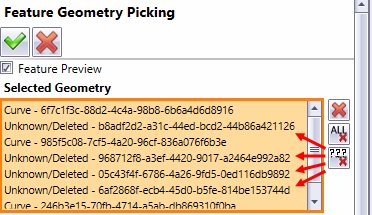 3:
And I also miss multiple selection (with Shift or Strg) of geometries.
What are your thoughts about that?
Bye, Harald