Hello Everyone!
The Technical Services team here at BCC are happy to announce the new Customer Portal that is part of the bobcadsupport.com site. This portal is being created in effort to help our customers by making information and assets easier to access. Now when you log in you will be taken to the My Account page which is our new Customer Portal. On this page you have access to things like:
Main Contact
Additional Contacts (that are listed on your account)
Contact Sales
Your Invoices - You can see a listing of your past invoices with BCC
Your Licenses - You can see a listing of the licenses you own. You can download the latest software for a specific license. You can see the License ID & Registration information, including the ability to request a manual deauthorization if needed.
Your support expiration date
As we move forward we will continue to add functionality to this new customer portal page. If you have any ideas or recommendations you would like to see, please let us know by commenting below. We appreciate any feedback you have as we continue to improve our systems for you, our customers.
Here is an example of the page: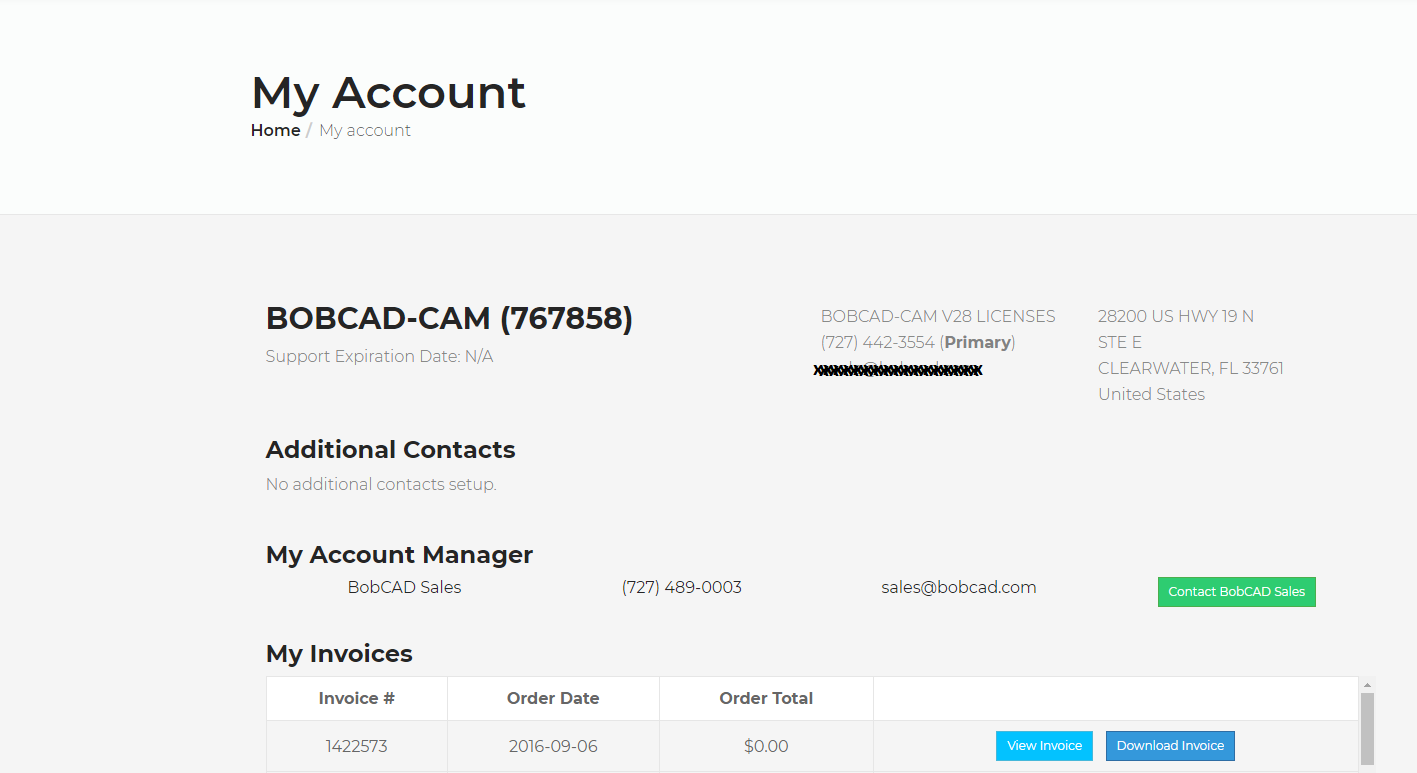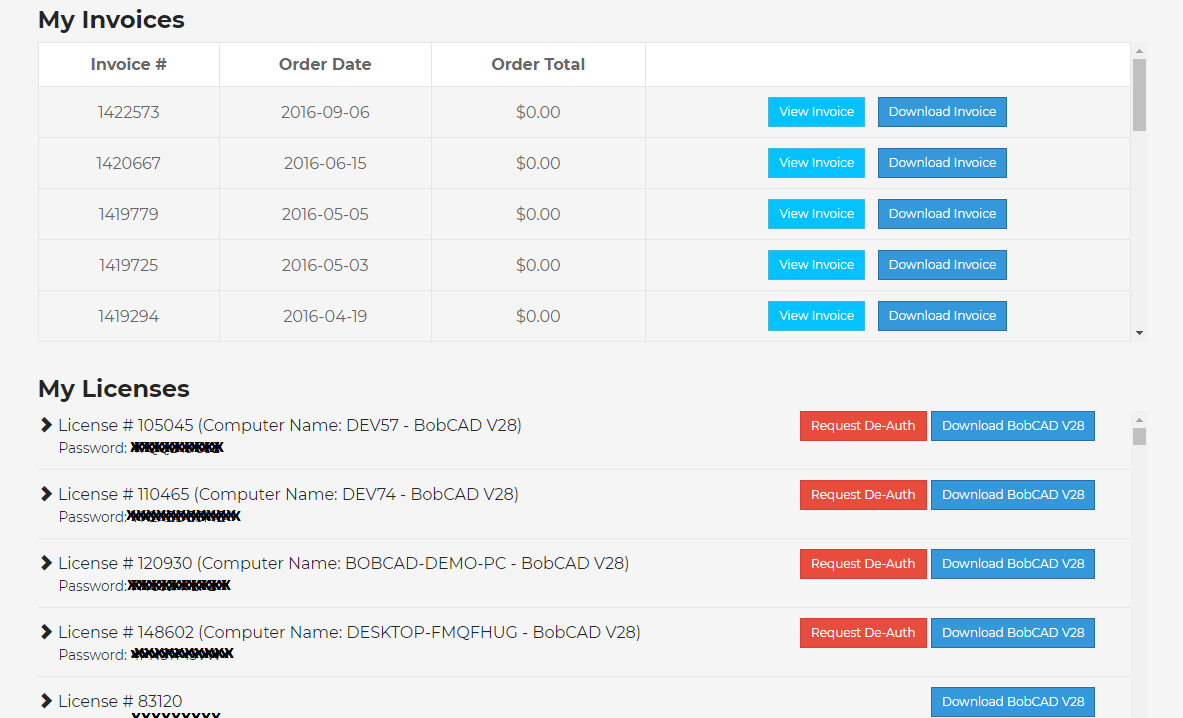 Thank You
Alex