Hello,
I used "Drill Tip Position" in the Advanced Rough tool path strategy hoping I could force the toolpath to start on the back side of the part instead of the left. It did use the drill point at some stage in the toolpath but not at the beginning as I wanting it to.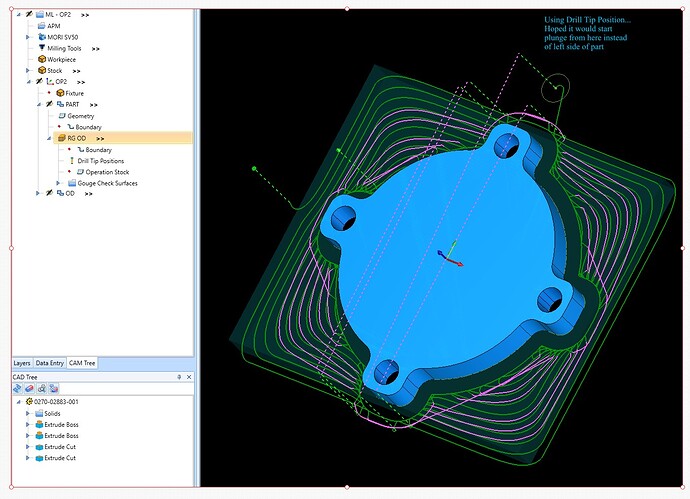 Is there something else I need to do ?
Thank you for your time.