inorite?..positively frustrating…
A couple of other things, while we are on this issue.
In an operation after I change the tool data, to have a non-standard tool, and go to tool number to assign the number I want to use, the tool label data will change back to what was originally in the label box.
1 Change the Tool Data for the Tool I want to use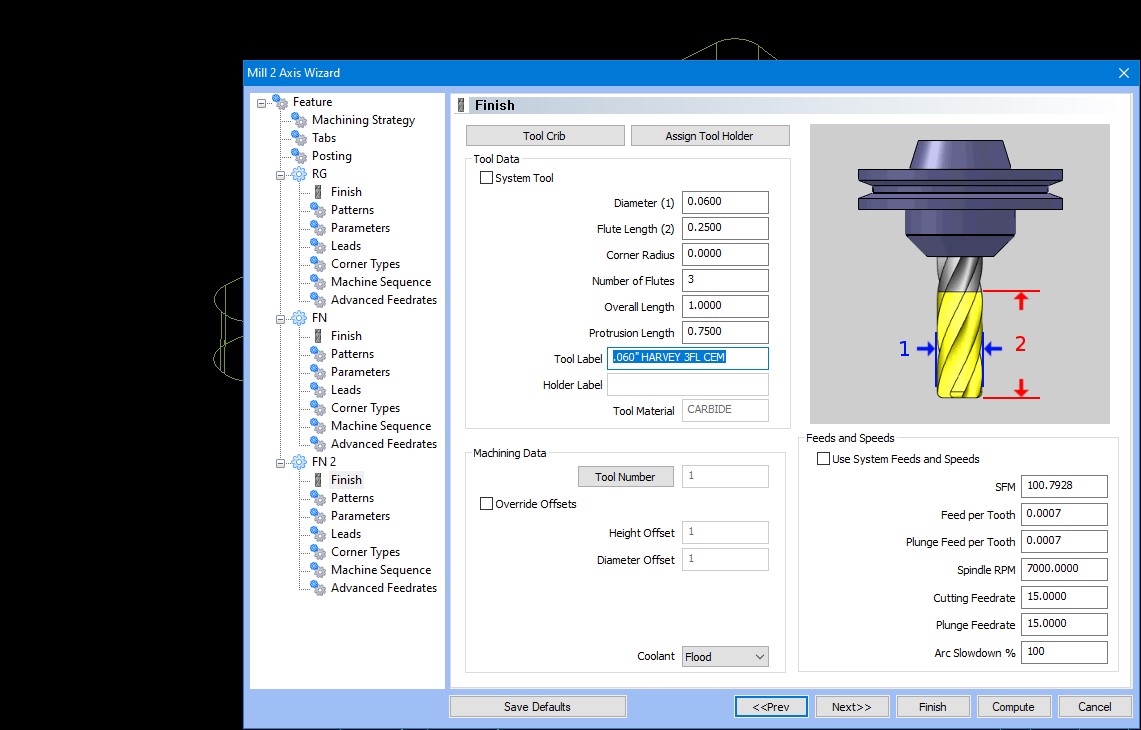 2 Go to Tool Number to assign proper Tool Number.
Notice the Tool Label info has changed.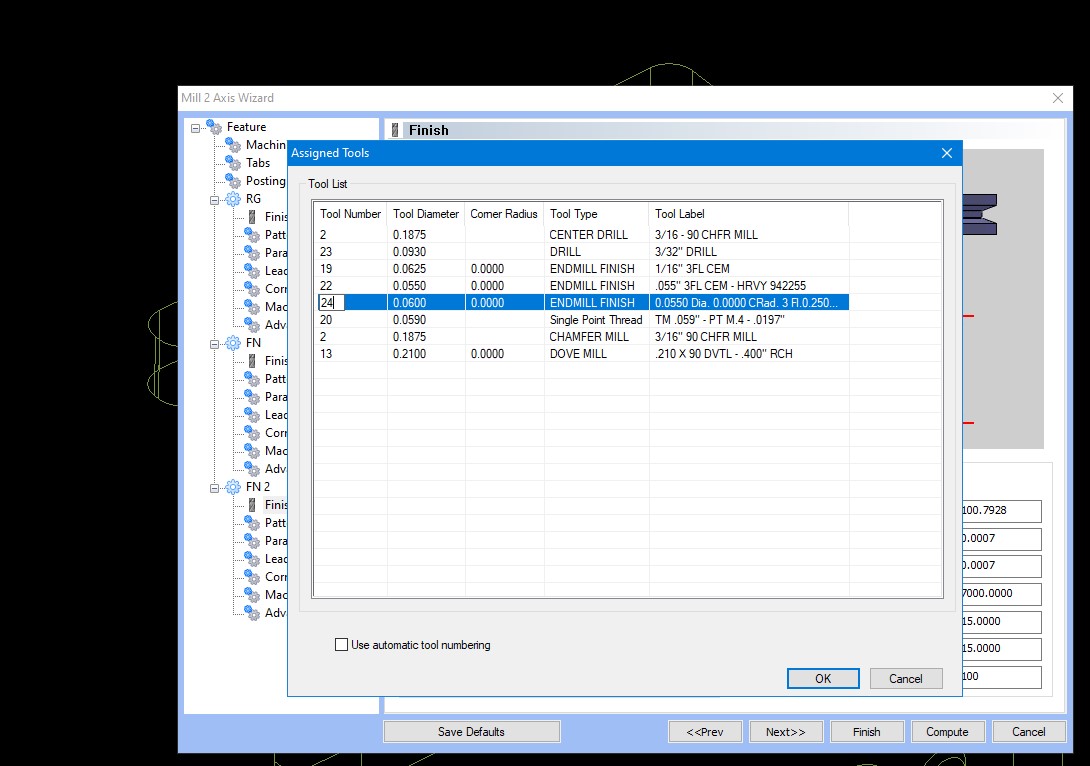 3 After assigning Tool number, the label shows old data, and has to be changed again.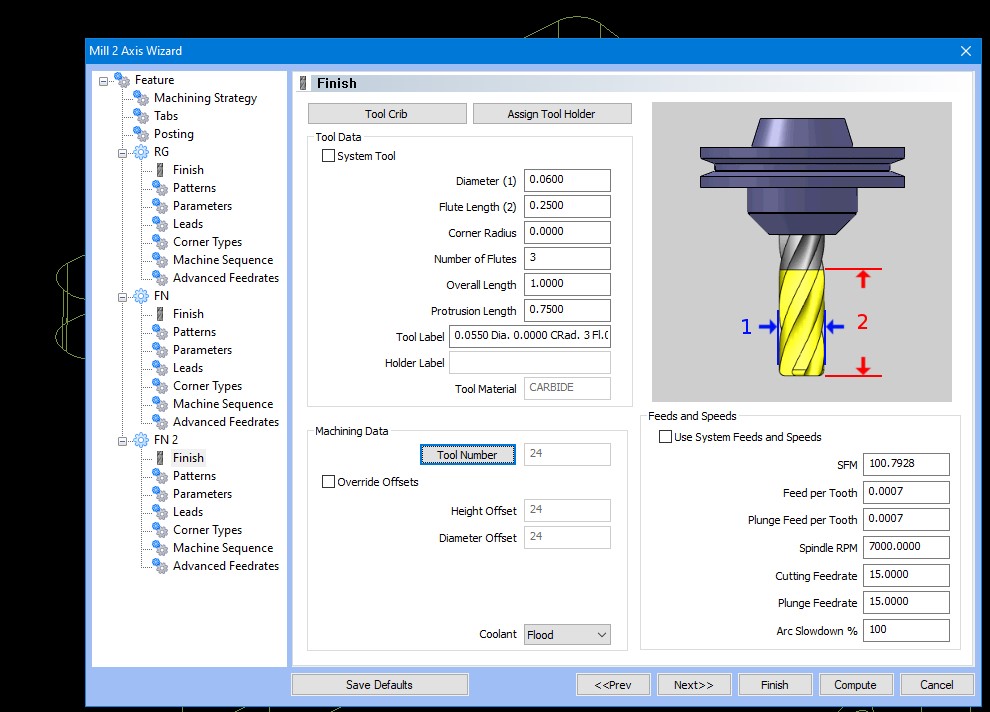 .
The second issue
Any changes to the Tool Data, it will just automatically change the Tool Number without warning or giving an option.
Here I Just changed the number of flutes to 2 from 3, and relabeled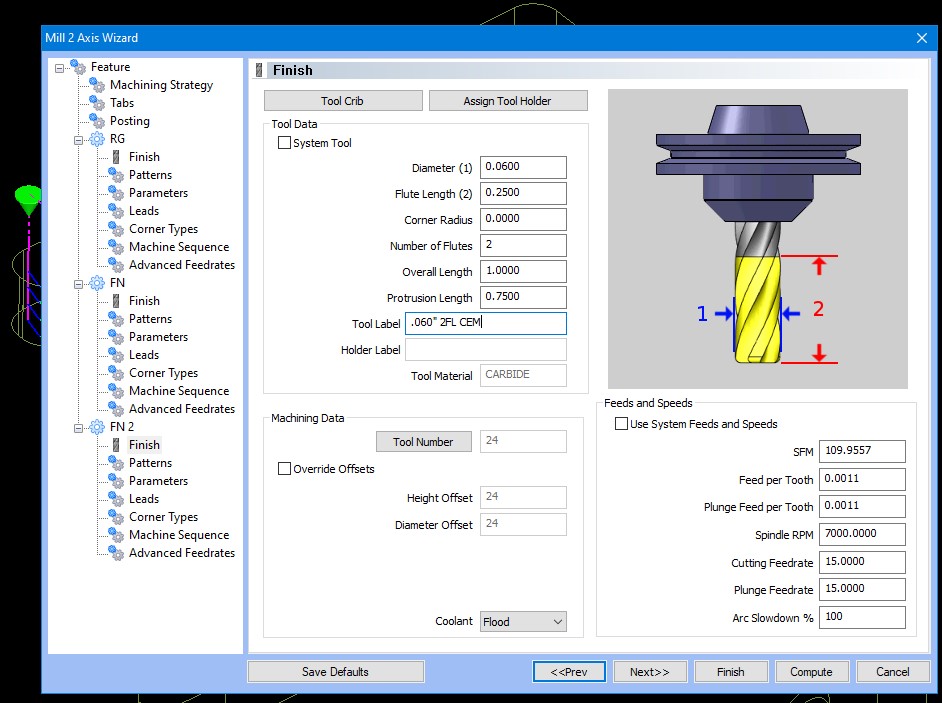 Hit compute and go back in, New tool number assigned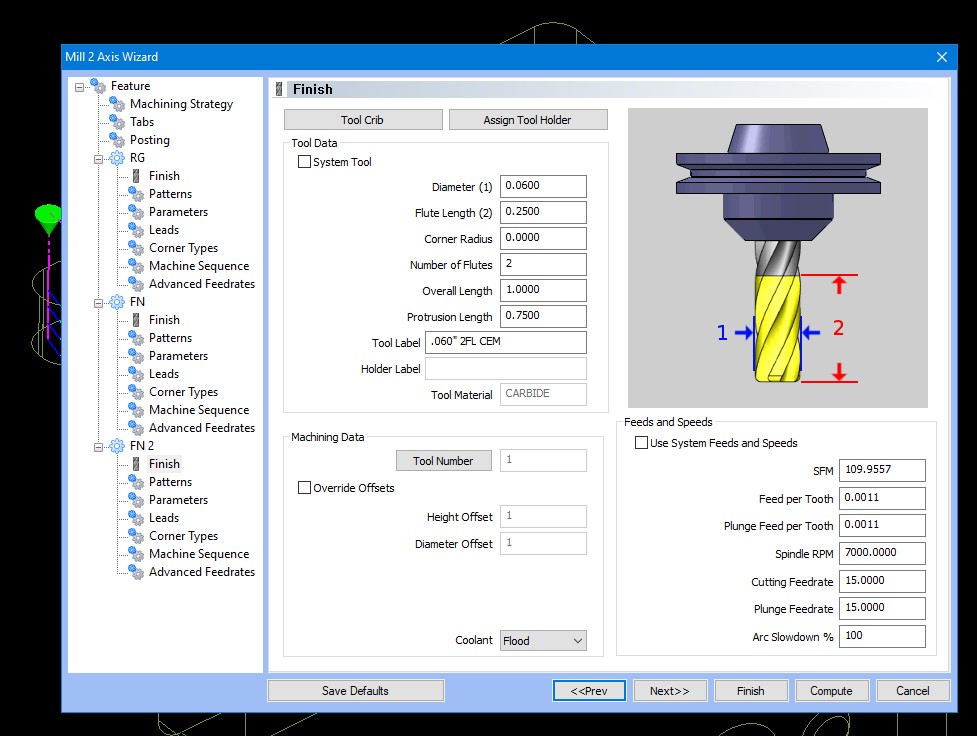 Thanks for the info I will need to keep an eye for that.