This is a second public service announcement about the release of BobCAD-CAM V35.
To download the software, please navigate here: Software Updates / Downloads - BobCAD Support
If you are part of the Advantage Plan and already received your license information, simply enter your License ID and Password when registering the software.
If you have not received your License information yet, please email advantage@bobcad.com to request your license info. Please include your Customer ID, Phone On Account and Company Name.
Note: If you have a custom post processor in V34, review this document to show you how to transfer from V34 to V35: Transfer Machine & Post Processor - BobCAD Support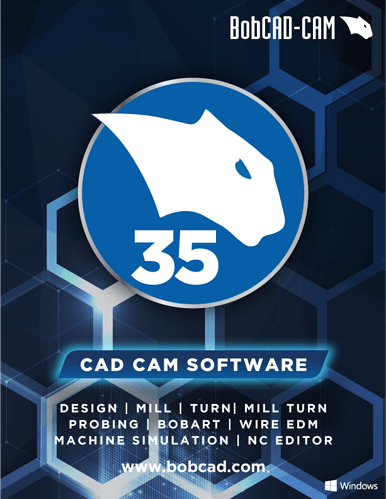 For those of you who would like to check out the free V35 Getting Started videos you can find them here: LaunchPad V35 Getting Started Videos
Link to the What's New document: Click Here for What's New